And here's what I'm reading at the moment: Tim Clare's brilliant début The Honours. I've always loved his poetry. His collection Pub Stuntman was a knockout (in more ways than one) and included arguably one of the most poignant and moving poems of the last 5 years: Dear Man I Saw On The Platform At Colchester. 
Enviably, his prose is no less humorous, resonant and captivating than his poetry.
The Honours has something which many modern novels lack: style. Not only is there a story well pieced together here and a great deal of accurate historical research (he makes 1935 live again), but Tim Clare's background in poetry proves a great strength when it comes to creating an elegant, evocative and to-the-point prose-style. The story is enigmatic and intriguing. The characters are real and the protagonist extraordinarily likeable. What's more, his text broods constantly with the sense of something more: a spiritual dimension, an emotional subtext, hidden desires, allusions, meaning. Truly a modern masterpiece and one I highly recommend you pick up whatever your preferred flavour of genre.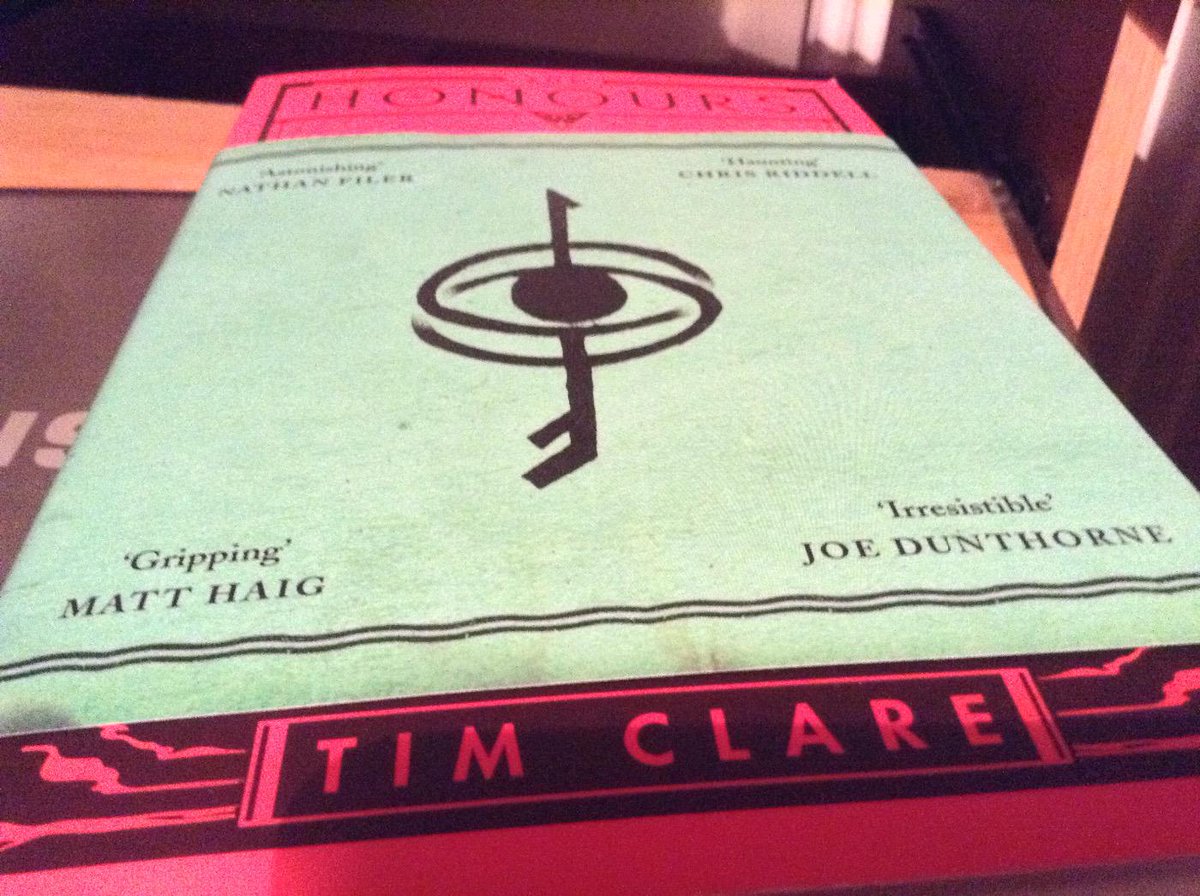 Well, that's all from me for now folks. If anyone has any recommendations of their own, or any thoughts of The Honours, please feel free to share!
Peace
@josephwordsmith